Monday Links i.e. Procrastination
As you can see, I am absolutely terrible at this blogging 'thing'. It's been what, 20 days for me to finally post again? Honestly, I need to sort things out with my life. Nevertheless I shall continue to struggle. EVENTUALLY I shall get the hang of this blogging 'thing.'
Perks of being a student, I swear I don't have time for anything (even though I'm here...) but like all human beings we need a 'break' aka the ultimate excuse to procrastinate. So here I am, rising from my slumber (of being MIA) as I come to share with you all the interesting things I have come across on this vast planet called the internet. Sorry, that probably sounded really weird. I think I'm really tired and weird things just keep popping in my head. Or maybe I've been too contaminated with my English assignment (It's rather reflective).
Anyways I've been pretty absorbed by the illustrations
this lady
makes (cartoons), and they're pretty hilarious. She's pretty hilarious too.
Did someone say coffee?
Don't know if it's weird to be ingrossed in tableware, but I pretty am and Izy's got some cool things (I wish I could buy). Aren't they just cute?
Also found this cool as DIY project that looks so cool. Not bad for a change-up on the look for the wall.
Oh and these too. I like these.
Ahh this is such a nice design - my inner demons are whispering me to get it (even though I'm broke).
This is a matcha mint version from Faring Well and it is mouth-watering. Not to mention its for everyone! Cus vegans can have it. Omigosh why can't it be holidays?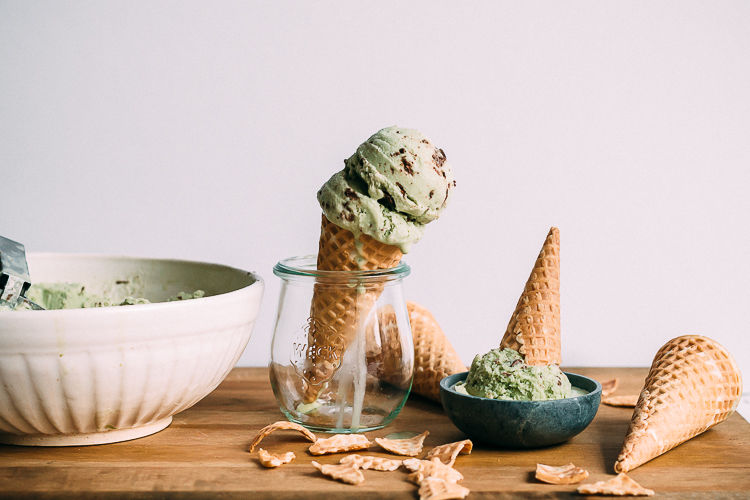 And that pretty much sums up my internet ventures. To do or not do again? It was pretty fun. Until next time - and I shall (try) to keep up with the updates.
- So, I thought
(All words and opinions are my own)
ABOUT THE AUTHOR
Potato, Coffee + Generally Food obsessed Brisbane Chick.